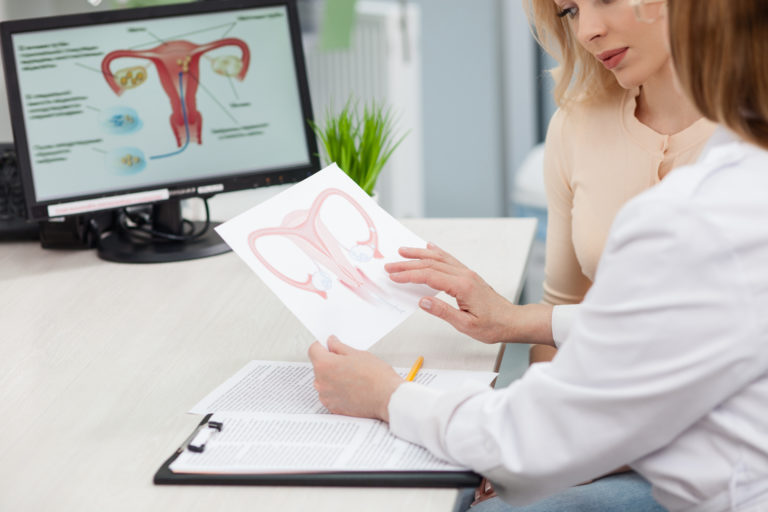 If you're struggling with getting pregnant and have decided to seek help from a fertility specialist, you may feel overwhelmed. To get ready for your first fertility consultation, it may be helpful to come up with a list of questions and concerns you have. When preparing for the appointment, make a note to discuss the following things with the provider:
1. Fertility Testing
At the initial fertility consultation, you and your partner will be asked questions about your health histories as well as your lifestyle. This gives them a place to start when deciding which tests might be valuable at determining the cause of your fertility issues. These tests may include blood tests, imaging scans, and hormone level evaluation. They should explain any tests they recommend, but if you have questions, don't be afraid to ask.
2. Available Treatments
Be sure you know your treatment options at the clinic you choose. Not all specialists are the same. Some clinics provide a few basic treatments, others use more cutting-edge technology and advanced techniques to provide a wider range of treatments. 
Like many clinics, West Virginia Fertility Institute offers ovulation induction, in vitro fertilization (IVF) [link], and intrauterine insemination (IUI) [link]. In addition, we can perform minimally invasive surgery [link] that can help treat underlying conditions. If you are interested in fertility preservation [link] or egg donation [link], we can help you with that too.
3. Choosing the Right Treatment
Your first fertility consultation is the ideal time to ask the fertility specialist questions about your treatment options. If you have questions or concerns about certain types of treatment, let them know. The results of your diagnostic tests can inform the right type of treatment for you, but that shouldn't be the only contributing factor to your decision. 
A good fertility specialist will take your individual circumstances into account when coming up with a personalized treatment plan. They shouldn't have a "one-size-fits-all" attitude about treatment. Your age, lifestyle, budget, and preferences should all be carefully considered when recommending treatment. 
4. Steps to Take Now
During your first fertility consultation, you'll be discussing testing and treatments that may happen in the future. But you should also ask the fertility specialist about things you can start doing now to increase your chances of getting pregnant. According to the American College of Obstetricians and Gynecologists (ACOG), there are several lifestyle factors that can affect your fertility. 
The fertility specialist can give you guidance on reaching and maintaining a healthy weight, exercising, quitting smoking, taking vitamins, and altering your diet. The healthier you are, the better, so you should ask for these recommendations ASAP.
5. Insurance Coverage
Before your consultation, you might want to check with your insurance provider about what is covered. When you call to schedule the appointment, ask if the clinic accepts your insurance. As far as future testing and treatment, what is covered by insurance varies by carrier and by the individual plan. It's best to get ahead of this and find out as many answers as you can so there aren't any surprise costs down the road. 
6. Financial Options
Some insurance plans cover fertility treatments, but many won't cover all expenses. So ask if someone can discuss the cost of tests and treatment with you. You may be surprised that costs may vary significantly between providers and clinics. Make sure you ask questions upfront about all costs, including the cost of prescription medication. You need to know what you're getting into so you don't run into budget problems when you're already invested in the process. 
West Virginia Fertility Institute is passionate about making fertility treatment more accessible to people with different budgets. Our providers combine cutting edge treatment with affordable pricing so more people can build their families. You can also talk to our staff about flexible payment programs and other finance options.
7. What Happens Next
So the consultation went well, but where do you go from there? If you feel comfortable and confident getting treatment after your fertility consultation, then be ready to ask about the next steps. The providers at the clinic can give you a timeline of what to expect when. If you don't have a clear idea of what you need to do after the consultation, don't be afraid to ask more questions to clarify. This is a big step, and the right specialist is going to be there for you during every part of your fertility journey.
Schedule Your Fertility Consult at West Virginia Fertility Institute
The experienced and compassionate providers at West Virginia Fertility Institute specialize in a variety of treatments for infertility. We know beginning a fertility journey can be overwhelming, and we're here to help you navigate things. We combine personalized care with cutting edge technology to help our patients build their families. Call our office at (304) 345-9292 to schedule a consult.